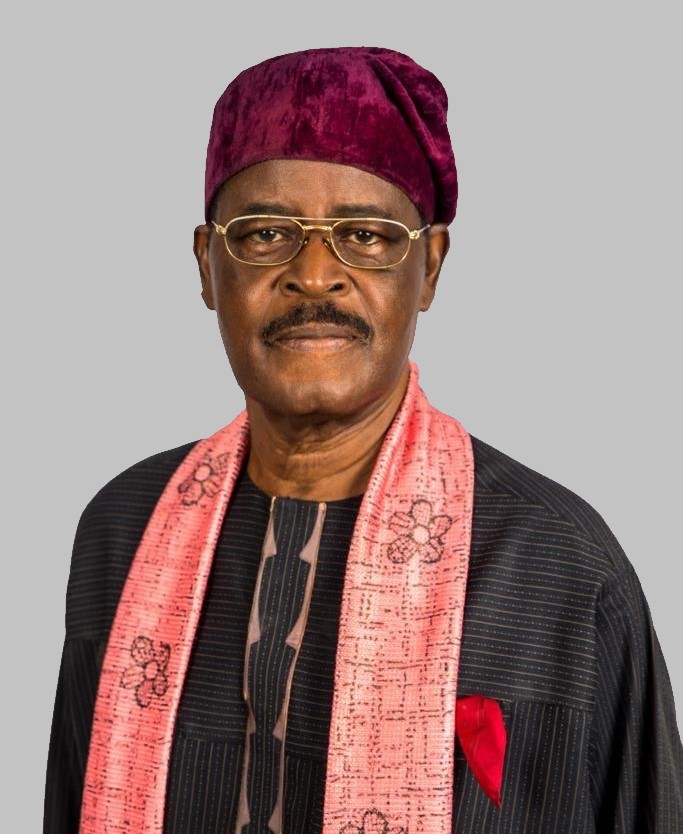 Dr. Amos Akingba is a proactive team leader offering a broad-based professional and academic background. He attended Cornell University, USA (Ph.D.), Leeds University, England (M.A.), London University, England (B.Sc.).
He is the Chairman of Board Nigeria Reinsurance Corporation, was Pro-Chancellor/Chairman Member of Board Ondo State University of Science & Technology, Pioneer Board Chairman of The Nation Newspaper, Member of Board Energy Bank Ghana Limited and Lecturer/Assistant Professor University of Ife (Now Obafemi Awolowo University)
Dr. Akingba's successful 43-year career experience and expertise cut across: Investment and Management Consulting, Strategic Organization Planning, Venture Market Evaluation and Development, Educational Research & Development and International Trade. He also has over 4 decades of active involvement in public affairs in Nigeria, UK and USA with special interests in the project of federalism.